What you Need to Know about DUI Charges
Dec 20, 2017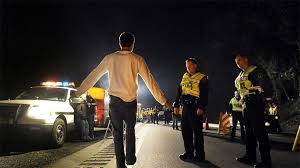 After an investigation and/or arrest for a DUI charge, police officers will create a report that lists their version of what happened. This report will then be used to prosecute the person who is accused and often times will not include details that could help the suspect.
Here are some things that you need to know if you are a suspect for a DUI criminal charge.
The police report that is filed does not have to be provided to you. The reason for this is because the report contains the names of any witnesses. Once a police report is created it will be forwarded to the prosecutor for review.
A criminal complaint is the charging documents that names you as a defendant in the case. These documents contain facts about the alleged crimes committed. In most cases, criminal complaints for DUI will be filed in the state court.
When you are arrested for a DUI you may be charged with other criminal charges as well. District Attorneys in Fresno often add charges to DUI complaints. Additional charges may have the effect of "forcing" a defendant to plead guilty to the DUI charge to walk away from the other charges. Some commonly added charges, may include, providing false information to a police officer (e.g. about not consuming alcohol), resisting arrest delaying a peace officer, or other traffic infractions.
Perhaps the most important thing that you should know if you are charged with a DUI is that you have the right to hire an attorney. It is important to make sure that you choose the right DUI and criminal attorney for your case.
Mitchell Law Group has years of experience helping people who are charged with DUI and other types of criminal activities. If you have any questions about the charges against you, contact us today and we will be happy to assist you in any way that we can.
Michael Mitchell

Michael Mitchell is a Fresno attorney who practices in the areas of DUI, personal injury & criminal law. Visit his Google+ profile.