Lemoore DUI Attorney
Lemoore is a small city located in Kings County and in Calfiornia's San Joaquin Valley. While its population is just around 25,000 according to the most recent census data, it is also the location of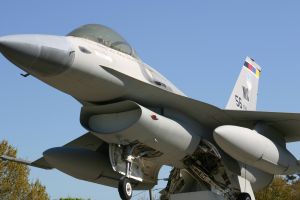 the Lemoore Naval Air Station (NAS Lemoore). NAS Lemoore is also home to The Pacific Strike Fighter Wing and three additional carrier air wings. This military complex is at NAS Lemoore is the Navy's newest and largest jet base. In fact, the base serves more people between active military, dependents, civilian contractors, and retirees than the entire population of Lemoore.
Experience representing on and off base DUI charges
As a Lemoore DUI Attorney, Michael E. Mitchell has successfully defended both commissioned officers, non-commissioned officers, and enlisted personnel who have had the misfortune of being charged with a DUI on base in Lemoore or in Hanford. He has represented F18 Fighter Pilots, Navigators (back seaters) as well as civilian defense contractors. Mr. Mitchell has also represented spouses of military personnel charged with a DUI at NAS Lemoore. It's fair to say that Mr. Mitchell's experience representing military personnel at NAS Lemoore is second to none.
Got a DUI on Base?
What most people find out when they are arrested for a DUI on base, is that the Naval police or Master at Arms (MAs) call the California Highway Patrol in to conduct the DUI investigation. This can be problematic in the sense that there may be substantial delays between the arrest and the subsequent chemical test. A knowledgeable DUI Lawyer in Lemoore, can use this delay to attack the accuracy of the ensuing result. In addition, a prolonged detention may result in the case being suppressed. Moreover, the MAs have some training on how to do rudimentary field sobriety tests, but often their observations don't support either an initial detention or a subsequent arrest, which may lead to the evidence being inadmissible at a subsequent DMV or Court hearing.
Extensive Experience handling DUI Cases at NAS Lemoore and in the City of Lemoore
We have had amazing results defending clients cited for a DUI on base and off. The fact is we have been able to get several cases dismissed for both Commissioned officers and enlisted service members. Contact Lemoore DUI AttorneyMichael E. Mitchell and his office today to see how we can help defend your Lemoore DUI arrest.
Representing Drivers Accused of DUI in Lemoore
We don't just represent base personnel accused of a driving under the influence in Lemoore. We also represent motorists living in or traveling through Lemoore who have been unlucky enough to get stopped by the Lemoore Police Department, CHP or Kings County Sheriff. We have gotten several Lemoore DUI offenses dismissed and we know how to attack a DUI case from the ground up. Don't lose your license or get hit with a DUI conviction, set up a free initial consultation with Mitchell Law Group to assess your case and your defenses.