ARRESTED FOR A DUI IN TULARE COUNTY?
Attorney Mike Mitchell and the Mitchell Law Group routinely assists clients who are charged with a DUI in Tulare County. If you've been given a ticket for driving under the influence in Tulare, you may be faced with some very harsh consequences. Tulare is part of a special program that requires a breathalyzer to be installed on a defendant's vehicle who has been convicted of a DUI, even if there are no prior convictions. If you've been arrested or cited for a DUI in Tulare County, California, you should carefully consider your options and speak with a knowledgeable Tulare DUI Attorney as soon as possible.
Tulare is One of the Test Counties for Harsher DUI Penalties
This law originally labeled AB91 (assembly bill 91), is now codified in Vehicle Code section 23700. This law went into effect last year on January 1, 2010. The law provides for a test program in the counties of Alameda, Los Angeles, Sacramento, and Tulare from July 1, 2010 to January 1, 2016.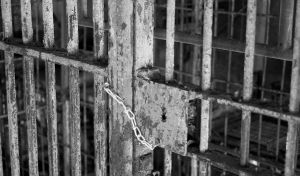 This new program requires the judge to order the installation of an ignition interlock as a condition of getting a restricted license on even a first offense DUI. Tulare, as you can see, is serious about DUI prosecution, which is why you need the services of a serious Tulare DUI Defense Lawyer.
Vehicle Code section 23700 provides that for a first offense DUI in Tulare, the judge is required to order 5 months of ignition interlock on vehicles that the defendant owns or operates. A second driving under the influence conviction in Tulare requires a year of interlock. A third DUI in Tulare carries 2 years of interlock, a fourth requires three years. A first conviction for a DUI with injury (Vehicle Code 23153 (a) and (b), under the new law, requires one year of interlock. A second DUI with injury requires two years, a third injury DUI in Tulare requires three years, and a fourth DUI with injury requires four years of interlock.
A Knowledgeable Tulare DUI Attorney Can Help
Being part of a group of knowledgeable Tulare DUI Attorneys, I can tell you that Tulare County is perhaps one of the harshest counties around when it comes to drinking and driving. They are one of the only counties that require five (5) years of probation on a DUI conviction. The law allows for a probation term from 3 to five years. In Tulare, they impose the longest probation term the law allows.
The serious repercussions of being charged with drunk driving in Tulare, necessitate the services of a knowledgeable and experienced Tulare DUI Lawyer to assist you with your case and attack every aspect of the prosecutions charges against you. At the Mitchell Law Group, we know the angles, we know the obscure laws and we know how to fight DUI cases. Give us a call today to see how we may be of assistance to you. We can be reached 24 hours a day, seven days a week at our office by calling (559) 222-2424.
The use of the Internet for communications with the firm will not establish an attorney-client relationship and messages containing confidential or time-sensitive information should not be sent.
Mitchell Law Group, Inc.
285 W. Shaw Avenue, Suite 101
Fresno, California 93704
Telephone: 559-222-2424
Fax: 559-222-2434
Free Consultation • Se Habla Español • Credit Cards and Personal Checks Accepted




VISA, Master CARD, DISCOVER, AMERICAN EXPRESS
We represent clients throughout the Central Valley of California in communities including Avenal, Coalinga, Tulare, Bakersfield, Merced, Madera, Shaver Lake, Coarsegold, Oakhurst, Mariposa, Fresno, Clovis, Sanger, Selma, Lemoore, Hanford, Visalia, Bass Lake, and the San Joaquin Valley.

Fresno County • Madera County • Tulare County • Kings County • Merced County • Kern County

We welcome men and women from Lemoore Naval Air Station and visitors of Yosemite National Park, Kings Canyon National Park, and Sequoia National Park. We represent clients pulled over for traffic offenses along all Central California roadways and highways including HWY 49, HWY 41, HWY 99, Interstate 5, HWY 168, HWY 192, and HWY 180.