Fresno Drug Defense Lawyer
The Mitchell Law Group, Inc. provides top-notch legal defense representation to citizens of Fresno, California, and California's Central Valley, who have been accused of a drug-related crime. Drug offenses are serious criminal accusations that should only be handled by a knowledgeable criminal defense attorney. Drug crimes can be charged in both State and Federal Court, but both can have a serious impact on a person's future. The Federal laws and the laws in California concerning drug-related crimes are complex and should not be tackled by a "newbie attorney" unfamiliar with this area.
Drug crimes are taken very seriously both in California Superior Courts and in the United States District courts. Stiff punishments are often handed out to deter the sale of narcotics. "Hard drugs," such as methamphetamine, cocaine, and heroin are often targeted for additional punishment. However, that does not mean that the sale of marijuana is penalty-free by any means. If you have been accused of committing a drug-related crime, the best way to preserve your freedom and your future is to hire a knowledgeable and respected drug crimes attorney.
One of Fresno's Foremost Drug Defense Lawyers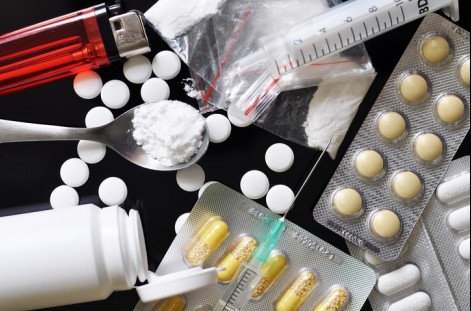 As one of Fresno's top drug crime lawyers, Michael E. Mitchell is up to date on all federal and state laws that concern drug offenses in Fresno and across the Central Valley. Moreover, Mr. Mitchell has successfully defended hundreds of narcotics cases throughout his career. He has the knowledge, background, and skill to navigate the dangerous waters of any narcotics case. Drug crime attorney, Michael E. Mitchell has represented clients accused of the following drug offenses:
Drug sales, distribution, manufacturing drugs, maintaining a place of sale for drugs, possession of heroin, methamphetamine, cocaine, and marijuana, federal possession of narcotics for sale and personal use, trafficking of drugs, transportation of narcotics, medical marijuana cases.
The Best in Drug Defense
Fresno drug attorney, Michael E. Mitchell is focused on defending narcotics cases and presenting a viable and aggressive defense for his clients. Furthermore, Mr. Mitchell is extremely familiar with the area of narcotics defense and will use his knowledge to your advantage when he goes into court to defend your case in front of the Judge, District Attorney, and Jury. Drug crime lawyer Michael E. Mitchell knows the stakes at hand and will not rest until he has reviewed every shred of evidence to defend your case.
Don't let a drug offense prevent you from having a professional future or losing your freedom altogether. Contact Fresno drug attorney Michael E. Mitchell today, we are available 24 hours a day, seven days a week. All initial consultations concerning drug crime offenses in Fresno and the rest of the Central Valley are free of charge. Our telephone number is (559) 222-2424. Call us today to put this nightmare of a drug charge behind you as soon as possible.