FRESNO DUI PROCESS
After you've been arrested for drinking and driving, there are several more steps in the process. In Fresno, California and throughout California's San Joaquin Valley, a DUI charge involves both a criminal and DMV administrative aspect. It may also have a civil personal injury component if somebody else suffered injuries and an insurance aspect in dealing with your insurance company and the other parties' insurance company.
THE DMV ADMINISTRATIVE HEARING: AN OVERVIEW
The first step if you've been cited for a DUI in Fresno, California or anywhere else in the Central Valley, is to handle the DMV administrative part of the case. The DMV hearing must be set within 10 days or your forfeit your right to have it. In some, extraordinary cases, we've been able to convince the DMV to allow a late hearing request, but the vast majority of late hearing requests will be denied.
In California, the DMV, as everybody knows, is harsh on drinking and driving and is out to suspend your driver's license. In fact, the DMV doesn't even care if the case is dismissed by the District Attorney, they will still pursue a suspension. The seriousness of this situation is why it is essential that you pursue this matter diligently and contact a knowledgeable Fresno DUI Attorney.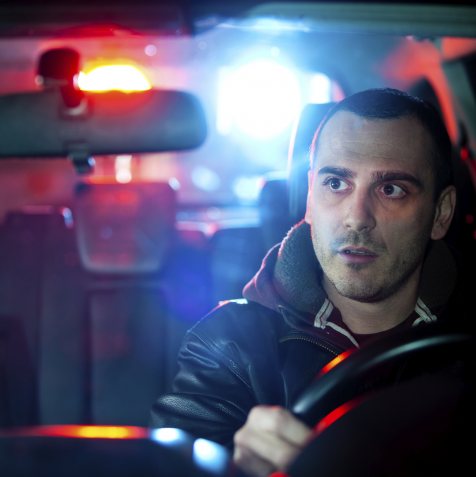 At Mitchell Law Group, Inc., we handle both the DMV and Criminal aspects of drinking and driving offenses for client's across the San Joaquin Valley, including Fresno County (including Clovis, Coalinga, Reedley & Juvenile Court), Madera County (including Bass Lake), Kern County, Tulare County (including Visalia & Porterville), Kings County (Hanford, Lemoore, Corcoran & Avenal), Merced County (including Los Banos) and Yosemite National Park.
The Most Aggressive DUI Attorney Possible
As an experienced DUI Attorney in Fresno, we will coordinate with DMV to set your hearing, request a stay the suspension of your license, submit a formal discovery request for all reports, schedule an administrative hearing; request a stay on the suspension of your driver's license, subpoena all records regarding the chemical tests (both breath and blood), subpoena video evidence and mount our case against DMV in an aggressive manner.
At the hearing, the DMV must decide three issues to maintain the suspension of your license.
Were You the Driver of the Vehicle?
Did the Officer Lawfully Arrest You?
Were You Driving with a .08 Blood Alcohol Concentration (BAC)?
We help knock out these issues by attacking the evidence and doing our homework. Contact our office today to speak with Fresno DUI lawyer Mike Mitchell to see he can defend your case.
THE CRIMINAL COURT
While the DMV deals with the suspension of your license. The Criminal courts deal with handing out the punishment. At Mitchell Law Group, we fight the headstrong District Attorney's who are out to slam you with the highest possible fines, the heaviest amount of jail time and lengthy drunk driving classes. As experienced DUI defense lawyers in Fresno, California, we are literally in the criminal courts in Fresno and around the Central Valley day in and day out. We vigorously defend our clients by attacking illegal arrests, inflated charges and untrustworthy evidence. We either get deal we want through the DA or judge, or we want or we take the case to a jury and let them decide. We dig deep to make sure that every possible defense is explored and that nothing is left on the table.
Our work often makes the difference in receiving a lengthy jail sentence or the case being dismissed. That's just the way it is, the attorneys who fight tooth and toenail are often successful at hammering the charges and vastly reducing the case.
A FRESNO DUI DEFENSE YOU CAN AFFORD
For the type of defense we provide, the best in Fresno and the Central Valley, our rates are reasonable and we work with clients and often can craft a payment plan that will work for you. Call our office today, and we'd be more than happy to set up an in office consultation or over the phone. To speak with a legitimate and resourceful Fresno DUI Lawyer, call us at (559) 222-2424.