Fresno Expungement Law
Thank you for visiting the Mitchell Law Group, Inc. website. Mr. Mitchell is an experienced criminal expungement attorney. He is an expert in obtaining expungements and sealing criminal arrest records and convictions so they do not show up on background checks. Although our office is located in Fresno, California, we represent clients not only Fresno, but in Modesto, Merced, Los Banos, Madera, Bass Lake, Clovis, Visalia, Tulare, Hanford, Lemoore, Bakersfield, and throughout California's Central Valley.
If you wish to visit our office and meet us face to face, you are more than welcome to do so. We offer free initial consultations regarding your expungement or record sealing matter. However, we have handled cases Nationwide for clients who are even out of state and need to seal their criminal arrest or conviction here in the Central Valley. Criminal records used well-kept secrets that were strictly off-limits to all but a select few in law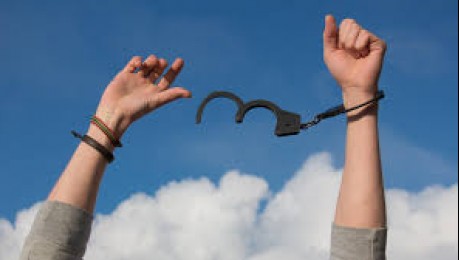 enforcement. Unfortunately, with the progression of the internet and technology, a person's criminal arrest and conviction record is left wide open for all prospective employers to see. In addition, state licensing agencies evaluate your criminal background in deciding whether or not to issue a professional license.
We've Got the Skill and Knowledge to Get Your Arrest and Conviction Record Sealed and Expunged
At the Mitchell Law Group, we have successfully sealed or expunged hundreds of criminal cases for clients. We know the Central Valley criminal court system like the back of our hand, and we can use our familiarity to expedite the expungement of your arrest record. If you've received a conviction in California State Court, we're here to help you get a clean slate in life.
Clearing up a less-than-ideal past is a great way to make sure you can obtain that professional position or job for which you've been searching. Having your criminal record sealed helps avoid that awkward conversation with a potential employer and may help open doors to a better future.
At the Mitchell Law Group, we have the skill and resources to help you obtain any of the following:
Dismissal of your felony or misdemeanor case
Reducing a felony to a misdemeanor (see Penal Code §17(b))
Withdrawing a guilty or no contest plea and having the conviction set aside (Penal Code §1203.4)
Reducing the length of your probation term
Terminating sex registration requirement where it was unjustly imposed and removal from the sex offender website
Deletion of arrest records from the California Department of Justice
Obtaining a Petition for Factual Innocence where you were unjustly convicted (Penal Code §851.8).
Sealing juvenile records
Obtaining a certificate of rehabilitation
Filing for a direct pardon with the Governor of the State of California
Give us a call today to speak with an attorney who knows how to expunge or seal your prior arrest and conviction. You can reach our office twenty-four hours a day, seven days a week at (559) 222-2424.