Porterville DUI Lawyers
Michael E. Mitchell is one of a handful of Porterville DUI Attorneys whose practice is focused on Drunk Driving Defense. Mr. Mitchell has handled hundreds of DUI cases, is a member of the National College of DUI Defense and is a certified field sobriety instructor. In addition, he is a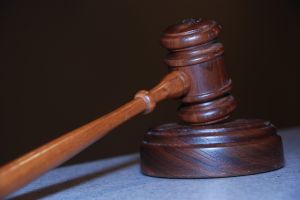 member of the California DUI Lawyers Association and is an experienced trial attorney. He stays current on recent Driving Under the Influence developments in California Law and in Tulare County and Porterville.
Charged with Drunk Driving in Porterville, California? Porterville DUI Lawyer, Michael E. Mitchell, handles Driving Under the Influence and DMV cases in Porterville and the County of Tulare. If you've been cited for a DUI in Porterville, you face a suspension of your driver's license and possible jail time. Tulare County does not take DUI charges lightly. As a matter of fact they are part of a multi-county experiment to dish out harsher penalties, such as ignition interlock on first time offenses.
Protect Your License
When you are charged with DUI in Porterville, California, you will be confronted with two separate violations, a violation of Vehicle Code section 23152, subdivision (a) driving under the influence of alcohol or drugs and a violation of Vehicle Code section 23152, subdivision (b) driving with a .08% or more of blood alcohol concentration. In addition the District Attorney in Porterville may also allege several enhancements (which increase the possible jail time), such as drunk driving at an excessive speed or with an excessive blood alcohol level.
Get a Serious DUI Defense Attorney for Serious Charges
These enhancements increase the possible sentence you could receive on a Porterville DUI and they may also subject you to longer DUI school requirements. At the Law Offices of Michael E. Mitchell, we stay up to date on these type of enhancements and all DUI and DMV related issues. Contact Porterville DUI Defense Attorney, Michael E. Mitchell, for a free consultation to discuss your DUI case and how he can put his knowledge to work for you.
Real DUI Defense Lawyer Knowledge Counts
Hiring a knowledgeable and competent Porterville DUI Defense Lawyer will give you the peace of mind that you have the right legal counsel on your side and you have the best possible shot at getting your DUI case dismissed. Contact Mr. Mitchell and his office to speak to a serious Porterville DUI Attorney who will fight the government's case and will provide knowledgeable guidance related to your situation.