Fresno Domestic Violence Lawyer
If you were recently arrested for domestic violence battery or spousal abuse in Fresno or any other area in California's Central Valley, contact the Mitchell Law Group, Inc. for immediate assistance. Although his office is located in Fresno, California, Mr. Mitchell, handles domestic violence-related charges in California courts, ranging from Modesto to Bakersfield and as far west as San Luis Obispo.
Domestic violence is looked upon as a serious crime in the Central Valley. Even on a misdemeanor domestic violence offense, a conviction usually necessitates the completion of a 52-week class and results in substantial jail time.
Domestic Violence or spousal abuse cases in Fresno, California, and the rest of the Central Valley should not be taken lightly. Most people accused of domestic violence don't realize this, but having a domestic violence conviction may be a career-ending event for anyone interested in becoming a peace officer.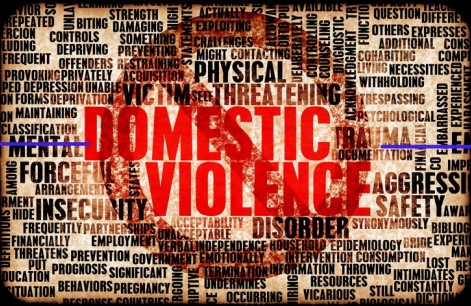 Firearm Prohibitions Related to Spousal Abuse Offenses
Under California law, a domestic violence conviction results in a ten-year firearm restriction (see Penal Code §12021 (c)(1). Under Federal law, a domestic violence conviction results in a lifetime restriction (see 18 USC 922 (g)(9). In fact, anyone who is subject to a domestic violence restraining order is prohibited from possessing a firearm under Federal law. (18 USC 922 (d)(8).
Get a REAL Criminal Defense Attorney Now, Rather than Pay for the Consequences Later
Most "criminal defense" attorneys, sadly, don't even know of these consequences and don't bother to advise clients facing domestic violence charges accordingly. Violation of these firearms restriction laws by the way is a felony. We have, through diligent research and representation been successful in removing the ten-year California firearm prohibition.
In addition, we're often successful at getting domestic violence cases completely dismissed. We've been successful at negotiating many spousal abuse cases into a dismissal in exchange for attendance at a short 12-week anger management program. Oftentimes, as long as we're able to negotiate a plea to something other than a domestic violence charge, e.g. a misdemeanor battery or assault instead, we can structure a dismissal as long as the client is willing to attend anger management, obey all laws and come back to court in six months, at which time the case is dismissed. For more information and to speak with a Fresno domestic violence defense attorney, call us today at (559) 222-2424.
High Profile Domestic Violence Cases
Increased public scrutiny and media attention, has made spousal abuse a very dangerous area for the criminal defendant. Domestic Violence cases need to be handled a great deal of attention by a criminal defense attorney who has knowledge of this legal area. At the Mitchell Law Group, Inc., we have the training and skill to help you wade through this treacherous area and avoid ruining your career and jeopardizing your freedom.
Extreme Immigration Consequences
Many client's are unaware when they first come in, that domestic violence offenses are one of the worst offenses to be charged with as far as immigration consequences. A spousal abuse conviction, and offenses related to spousal abuse, such as dissuading a witness from testifying, can result in disastrous immigration consequences for clients. It is important that such convictions be avoided at all costs.
If you or someone you know has been charged with a domestic violence-related offense in Fresno or any other part of California's San Joaquin Valley, call the Mitchell Law Group, Inc. right now, we're available 24 hours a day, seven days a week at (559) 222-2424.