Fresno Criminal Lawyer
Solicitation and Prostitution
Charged with solicitation of a prostitute? If you have been, it's probably one of the more embarrassing events you've experienced in life. In addition, such a charge can have a major impact on your family and personal life. Your career and professional future could also be at risk due to the stigma of a prostitution or solicitation conviction. At the Mitchell Law Group, we have experience representing clients in Fresno and across the Central Valley who are charged with soliciting a prostitute. You can reach us via telephone at (559) 222-2424.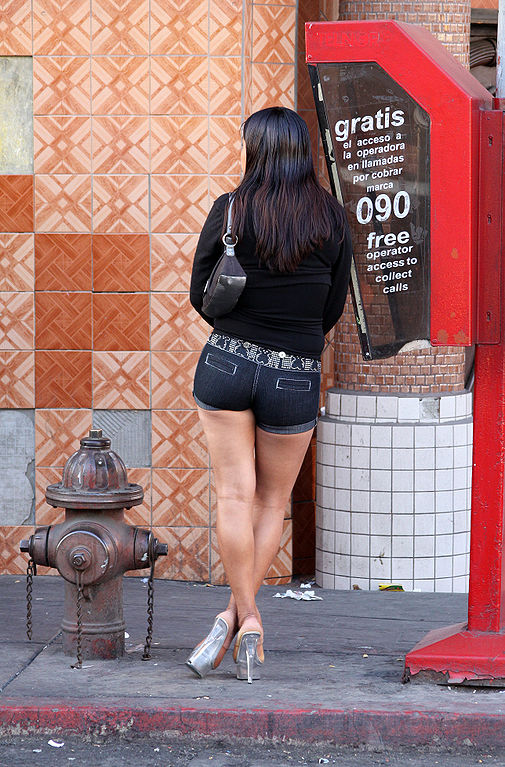 As a California licensed attorney, Michael E. Mitchell, is duty-bound to not repeat anything told to him during the course of a consultation. Rest assured, no matter what you say regarding your solicitation and prostitution case, your information will never be revealed. We've represented clients up and down the valley on these types of charges. We handle cases from Modesto to Bakersfield, including, but not limited to, Merced, Los Banos, Madera, Tulare, Visalia, Fresno, and Clovis.
Trust us, we're not going to judge you, our job is to represent our client at every step of the criminal process. As an experienced criminal defense attorney, Michael E. Michell has represented many clients on similar charges. Some of the defenses you may have to such a charge include entrapment (the police officer actually solicited that you weren't even thinking about committing) and a lack of intent to hire the prostitute to perform a sex act.
In addition, there are special programs you can take advantage of on both solicitation and prostitution charges that may result in your case getting dismissed without leaving a trace on your criminal record. That right there is reason enough for someone to get a knowledgeable solicitation and prostitution defense attorney like Michael E. Mitchell. Clients have come to my office after being previously convicted on a solicitation and prostitution charge and were never even advised of these programs resulting in an unnecessary conviction. Something like that makes an attorney just cringe- don't ruin your record, give Michael E. Mitchell a call today at (559) 222-2424.
Under the law, if you have prior convictions for solicitation, the punishment may also be greater. This generally includes a much greater increase in the jail time you may be facing. Don't go it alone, hire a lawyer who has the knowledge you need to provide you a solid defense to your solicitation charge.
At the Mitchell Law Group, Inc., we also represent clients charged with prostitution as well as pandering or pimping and keeping a place where prostitution is practiced. Mr. Mitchell and his staff have the criminal know-how to make sure you receive the best possible defense on any solicitation or prostitution charge.
If you've been charged in Fresno or anywhere else in the San Joaquin Valley with solicitation of a prostitute, the act of prostitution, pimping, or maintaining a location that provides prostitution, give the Mitchell Law Group, Inc. a call today at (559) 222-2424.