Hanford DUI Lawyer
CHARGED WITH A DUI IN HANFORD, CALIFORNIA
Hanford is located in Kings County, south west of Fresno, California. Some of the towns located in Kings County include Hanford, Corcoran, Avenal, and Lemoore, which is where the Naval Air Station is located.
Defending Your Hanford DUI Charge
A little known fact amongst DUI and Criminal Defense Attorneys, is the fact that Hanford and Kings County is one of the harshest places on earth to be charged with a criminal defense. The Hanford DA's office prides itself on this reputation.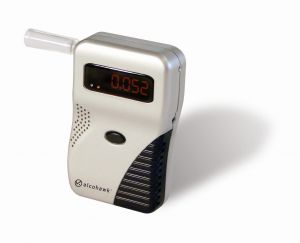 Perhaps its in large part due to the fact that there are so many prisons in Kings County, the county in which Hanford is located. There is Corcoran State Prison, Avenal State Prison, as well as Coalinga which is nearby, but in Fresno County. Coalinga has the Coalinga State Hospital (which houses sex offenders) and Pleasant Valley State Prison. The fact that all these prisons are nearby, means that Hanford and Kings County is the home to many, many correctional officers and their families.
This is probably a reason why the County is so conservative. For instance, in the 2008 presidential election Kings County was 57% for McCain, whereas Orange County which is traditionally a very conservative California County was 50% for McCain. Contrast that with San Francisco County which was only 14% for McCain. We provide this statistic so you, who are reading this and charged with driving under the influence in Hanford, have an idea regarding the criminal justice system with which were dealing. The fact that Kings County is very conservative and tough on DUI punishment, is an important reason why you should contact Hanford DUI Attorney, Michael E. Mitchell, to get an honest appraisal of your situation.
Experienced DUI Representation
Having a veteran Hanford DUI Defense Attorney on your side is more important. We have passion and expertise when it comes to defending our clients in this county. We know the court system and we are familiar with the judges and the district attorneys. We know what it takes to go to the mat for our clients. Michael E. Mitchell's practice is focused on DUI Defense. He has handled multiple homicide DUI cases involving life sentences, is a member of the National College of DUI Defense, the California DUI Lawyers Association and is a certified Field Sobriety Instructor.
The Mitchell Law Group also handles cases for service members who are stationed at NAS Lemoore and charged with driving under the influence. If you are looking for a tough and dedicated Hanford DUI Defense Lawyer, contact our office today for a free consultation.
We have years of experience representing naval pilots and airmen, who face heavy consequences if they suffer a DUI conviction. We have also represented members of the Navy charged with driving under the influence on the Lemoore Naval Air Base. This is due to the fact that most of these offenses are turned over to the CHP for investigation and prosecution in Hanford.
The Mitchell Law Group provides aggressive and expert guidance on all driving under the influence cases in Kings County, California. If you charged with a DUI in Kings County, call Hanford DUI Lawyer Michael E. Mitchell today to see how he can defend your case. You can reach our office at (559) 222-2424.