Fresno Traffic Defense Attorney
Almost nobody knows traffic defense in the Central Valley like Fresno-based traffic attorney Michael E. Mitchell and the Mitchell Law Group. He is a knowledgeable and experienced traffic ticket lawyer. For years, Mr. Mitchell has handled speeding tickets for regular and commercial drivers from Merced to Coalinga. We have the system down like the back of our hand. Our office, located in Fresno, California, is conveniently located next to almost any court in the Central Valley. Which allows us to keep our prices affordable.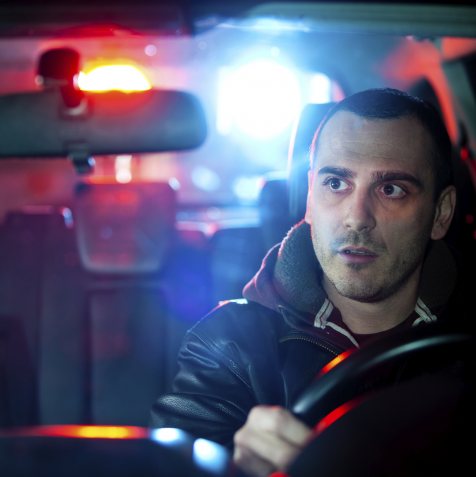 Handling Cases Throughout the Central Valley
We regularly represent clients on traffic cases in Coalinga, Fresno, Madera, Merced, Tulare, Hanford, and Lemoore. We've represented tons of commercial drivers for speed violations and log book violations throughout the San Joaquin Valley.
The Mitchell Law Group, Inc. is the place to go for traffic defense. If you are a commercial driver, we may be able to help you structure a plea that will not be submitted to DMV and will be ultimately dismissed if you can avoid picking up tickets in the near future.
We may also be able to negotiate your case with the police officer or California Highway Patrol (CHP) officer, and get it down to a "coasting" (Veh. Code 21710) or unlawful parking in a vehicular crossing (Ve. Code 23333) which are non-point violation.
In addition, in if the officer fails to appear at the time of the court trial, the court will often dismiss the case based upon insufficient evidence.
Serious Traffic Defense
We also handle driving over 100 mph (Veh. Code 22348 (b) cases on a daily basis. These cases are a little more serious than your average ticket. A conviction for driving more than 100 miles per hour means no traffic school. Some judge's impose a 30-day suspension, 2 points on your record, and a heavy fine. These tickets also leave a lasting impression with your insurance company. Likewise, we are successful at winning these cases at the court trial through good old fashion cross-examination or we may be able to structure a resolution of your case for either a one point "normal" speeding violation. We may also be able to negotiate your case down to a normal speeding violation with the ability to go to traffic school on these types of cases.
We know the Valley's Justice System
The Mitchell Law Group, Inc. is dedicated to providing clients throughout the Central Valley with the best traffic defense representation possible. Most people don't know this, but the cop acts as the district attorney on a traffic case. We know how to negotiate with the police officers and CHP officers who come to court, in addition, we know the traffic defenses that can result in a not guilty verdict. Believe it or not, that cop wants to get out of court as fast as possible. We make that happen by giving them a reason to settle your case right off the bat.
Mr. Mitchell is extremely comfortable in court and is a regular fixture in courthouses throughout the San Joaquin Valley. Give him a call today to see what he can do for you on your traffic ticket case. Speak with an experienced traffic defense attorney, contact us at (559) 222-2424 to schedule your free consultation today. In many instances, we can do everything via telephone, email or fax and can get started on your case immediately.