AB 333: Redefining California Gang Enhancement with Changes in Definitions and Prosecution Process
Jun 15, 2022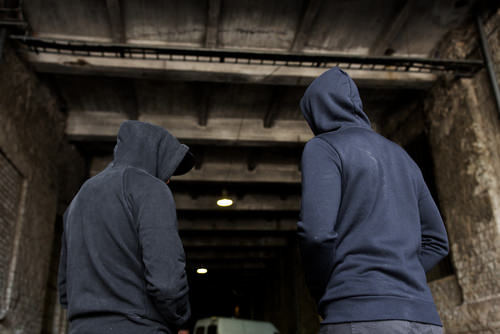 AB 333 makes changes to current law that will reduce gang enhancements, and can possibly reduce the sentences of current inmates with gang enhancements. Amending Section 186.22 and adding Section 1109 to the Penal Code relating to criminal gangs, AB 333 makes several important changes to the law, including:
Redefining a "pattern of criminal gang activity;"

Updating the definition of "criminal street gang;"

Reducing the list of crimes eligible for gang enhancement charges;

Not allowing the instant charge to serve as proof as a "pattern" of criminal gang activity;

Separating a gang enhancement charge from the underlying charge.
This can not only reduce the number of people who can be charged with gang enhancements, but also reduces the number of "criminal street gangs" that would even qualify. Understanding the old law is important though.
What Was the OLD Gang Enhancement Law?
Penal Code § 186.22(b) provides that a defendant who is convicted of certain criminal offenses can face a greater sentence if the prosecution can prove the following:
The crime was committed for the benefit of the criminal street gang.

The defendant intended to assist, further or promote criminal conduct by gang members.
Penal Code § 186.22 is the California statute that prohibits criminal street gang activity. The old law defined a "criminal street gang" as three or more people in a group that has a common name or identifying sign or symbol, with one of that group's primary activities being the commission of one or more of certain enumerated criminal acts, or who collectively engage (or have engaged) in a pattern of criminal activity. People could be prosecuted under this section if they participate in a gang while committing a crime for the benefit of a gang, and the penalties are very harsh with some cases resulting in a life sentence in prison.
What is the NEW Gang Enhancement Law?
Under the new law this bill redefines "criminal street gang" as an ongoing, organized organization or group of 3 or more persons, whether formal or informal, having as one of its primary activities the commission of one or more of the enumerated criminal acts, having a common name or common identifying sign or symbol, and whose members collectively engage in, or have engaged in, a pattern of criminal gang activity.
AB 333, also called The STEP Forward Act, targets the discrimination that gang enhancements are causing by reducing the racial imbalance of enhancements in Penal Code (PC) 186.22 by adding Section 1109.
Some important goals AB 333 has included are listed as:
To end the prosecutors' ability to claim that people are gang members because they are from the same community, related, or know one another.

To reduce the list of crimes allowed for gang enhancements.

To prohibit the use of the current change as proof of a "pattern" of criminal gang activity.

To require direct evidence of current gang activity by the defendant.

To separate gang allegations from underlying charges at trial.
If you or a loved one is currently facing charges relating to possible gang membership, or is currently serving a sentence which includes gang enhancements, contact us at once so we can provide the best possible criminal defense for you.
Michael Mitchell

Michael Mitchell is a Fresno attorney who practices in the areas of DUI, personal injury & criminal law. Visit his Google+ profile.