Accused Of Violating The Stay-At-Home Order In Fresno?
Apr 15, 2020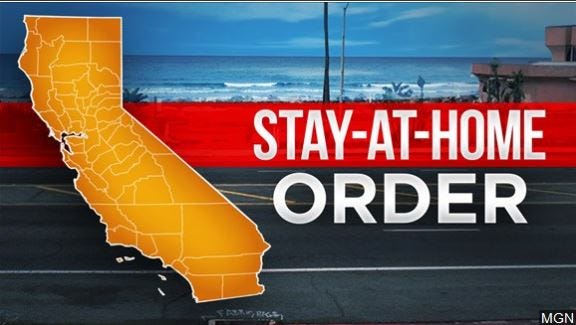 COVID-19 is in California and it has pushed most of our lives online as we have been required to stay at home as much as possible, even for work. Everybody is used to spending time outdoors unfettered, and without restrictions. Spending every waking minute at home can feel claustrophobic and stifling. Some of us are tempted to break out and do what we please, in defiance of the stay-at-home orders.
Did you know that a misdemeanor citation for disobeying a 'stay at home' order can cost you up to a $1,000 fine and up to six months in jail?
The Order
Gavin Newsom, California Governor, issued an official executive order in March. The order outlines the rules and guidelines that we all must follow during this temporary crisis to preserve our public health and general safety.
The objective of the order, allegedly, is not to infringe on your constitutional rights, but to keep you alive long enough to enjoy them. A situation like this brings out the best and worst in our community. Emotions are running hot and, unfortunately, the situation as devolved into a political issue.
Even if you have left your home for an essential reason, you can be accused of violating the order. What do you do now?
Your Rights
Everyone has essential needs that have to be met. People depend on you to take care of them and you have to do what you have to do to accomplish that. You have the right to:
go shopping for food and necessities for your family
provide care for elderly or disabled family members and friends at their homes
take someone to the hospital
walk your dog
walk yourself
get medication from the pharmacy
put gas in your car
All nonessential businesses should be closed while banks and restaurants maintain their take-out and drive-thru operations. If you have been stopped and accused of nonessential travel when you had the right to be out of your home, a practiced and aggressive lawyer should be fighting by your side.
Mitchell Law Group Can Help!
Mitchell Law Group, LLC is dedicated to providing justice for members of his community. Michael Mitchell is a criminal defense expert with over 14 years of experience in the area of criminal law.
Contact us to schedule an initial online meeting concerning your case. We're here for you.
Michael Mitchell

Michael Mitchell is a Fresno attorney who practices in the areas of DUI, personal injury & criminal law. Visit his Google+ profile.