California is Considering Later Hours for Bars and Nightclubs
Jul 24, 2019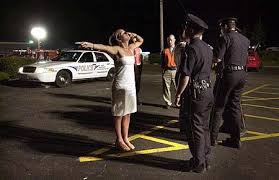 California is best known for its tourist traps, sandy beaches, and vibrant night scene. Yet, tourists and locals alike have expressed irritation over the "early" closing hours of the state's bars and nightclubs. In response to their outcries, state legislators are once again considering a bill that would allow establishments to stay open until 4 AM.
The Debate Over Senate Bill 58
Each state makes and enforces its own laws on alcohol sales. In Alaska, bars and nightclubs can sell until 5 AM. New York doesn't fall too far behind with its cut-off time of 4 AM. California's tourist climate is just as robust as these other states, but its continued enforcement of the 2 AM cut-off for alcohol negatively impacts its nightlife.
Partygoers are often seen, fleeing establishments and looking for somewhere to go. For the fourth year in a row, legislation hopes to rectify the situation with Senate Bill 58, which would allow bars and nightclubs to sell alcohol until 4 in the morning. Unfortunately, it continues to meet a great deal of resistance.
Alcohol advocacy groups lament the bill, but they tend to despise any law that allows more access to liquor. As such, it becomes clear that much of the pushback is coming from law enforcement, who would ultimately be responsible for patrolling the streets for drunk drivers during the wee hours of the morning. However, the bill may finally get a pass this year, thanks to Gov. Gavin Newsom, who has business interests in PlumpJack Group wineries and hotels.
How Extended Drinking Hours Could Increase Your Risk of a DUI Offense
Just as they do now, law enforcement activity is likely to increase when the closing hours hit. Specifically, they are looking for anyone who may be in violation of the DUI laws. With extended drinking hours, the likelihood of finding a driver above the legal limit increases.
Blood alcohol content (BAC) goes up with each consumed drink, and the more you drink, the longer it takes for your BAC to return to normal. Play it safe by ensuring you either call a ride or have a designated driver when you go out drinking.
Charged with a DUI? Contact Our Fresno DUI Attorney
Even when you strive to be mindful of your level of intoxication, a DUI can occur. A single mistake shouldn't cost you your license or right to drive. Get seasoned and aggressive legal assistance. Contact us at Mitchell Law Group, Inc. for a consultation. Our top-rated law firm will fight for the most favorable outcome possible, whatever the situation.
Michael Mitchell

Michael Mitchell is a Fresno attorney who practices in the areas of DUI, personal injury & criminal law. Visit his Google+ profile.