California Negligent Operator Suspension
Feb 06, 2019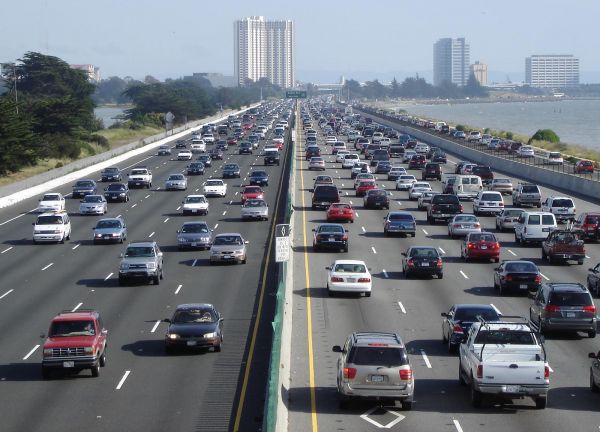 One of the little known facts of the driving world is that you can lose your license if you're a bad driver. Shocking right!? Not really, it's fairly common sense that if you're a menace on the road, the DMV might punch your ticket. In California, this process is known as a negligent operator suspension, or as DMV practitioner's and DMV hearing officers commonly refer to it, a "Neg Op" suspension. A Neg Op suspension can occur due to excessive points on your record. Every vehicle code violation that is a moving violation is assigned a point. Some violations are no point violations. For instance, not having a front license plate is a non-moving violation.
In California, points are assigned pursuant to Vehicle Code section 12810.5. This code section lays out how many points you may have within a species period of time. Vehicle Code section 12810.5 states that a non-commercial driver can get 4 points within a year, 6 points within 2 years, and 8 points within 3 years. If you fall within those parameters you are probably going to receive a letter from DMV telling you your driver's license is going to be suspended due to being a negligent operator. But don't despair!! You have the right to request a hearing and you have to do it quickly because if you don't you'll forfeit that right. In addition, Commercial Drivers in a Class A or B vehicle are subject to a higher point count than a non-commercial driver. They can accrue, 6 points in 1 year, 8 points in 2 years, and 10 points in 3 years. But this does not apply if the driver was driving in a non-commercial vehicle at the time. However, commercial drivers, get a point and a half for each violation, which is higher than non-commercial drivers.
At that hearing, you can present evidence to establish that you are not a negligent operator and that your license should not be suspended. DMV often mischaracterizes points as commercial points subject to the point and a half Commercial point count, even if you were driving in a non-commercial vehicle. In addition, they may not have given a commercial driver the benefit of the higher overall point count if they were driving commercially. This can be argued to avoid the suspension at the hearing. Moreover, traffic accidents may not admissible to show a negligent operator point. For instance, see Carlton v. DMV, 1988, 203 Cal. App. 3d 1428. If the point is not based on a "conviction," DMV must bring in evidence to establish that the point was for negligent operation. An accident determination, unlike a conviction, is an out-of-court statement offered for its truth, i.e. hearsay, that you were at fault in the accident.
At the Negligent Operator hearing, DMV can consider factors such as the amount of mileage you drive each year, your prior driving record, your acceptance of responsibility and willingness to change your driving behavior, the hardship that will be caused by the loss of your license on you and your family, and other mitigating factors such as the environment in which you drive your vehicle.
At the Mitchell Law Group, we've handled negligent operator hearings for over a decade. If you are looking for an experienced Fresno DMV Attorney to handle your negligent operator hearing, feel free to give us a call at 559-222-2424. In addition, we handle cases throughout California, it doesn't matter if you're in San Diego or Redding, we can handle the case.
Michael Mitchell

Michael Mitchell is a Fresno attorney who practices in the areas of DUI, personal injury & criminal law. Visit his Google+ profile.