Why You Should Hire a White Collar Criminal Attorney
Oct 04, 2018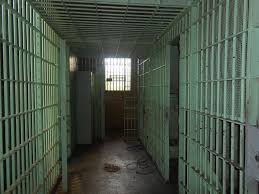 Being charged with a white-collar crime can be a very stressful experience. Those that are charged should contact an attorney immediately. A lawyer that specializes in providing defense for white-collar crimes can provide you with a range of different services to ensure your rights are represented and your punishment is minimized.
Consultation
When you hire an attorney that provides defense services for white-collar crimes, one of the first services that you will receive is a consultation on your case. The attorney will be able to review all of the relevant pieces of information about the case including police reports, witness testimony, and any other information and details. They will then be able to explain to you what the best process will be to either settle with the prosecutors or handle a trial. At our office we provide a free initial consultation to go over the facts of your case.
Negotiations
In the majority of situations, a white-collar crime will be settled without going through the process of a court or jury trial. In many cases your attorney will be able to negotiate a fair settlement for you that could result in a lower financial penalty and reduce the risk of facing jail time. In some cases, they may be able to negotiate your penalty even further if you are willing to work with the prosecutors on a larger case.
Court Support
While the majority of cases are handled prior to a jury or court trial, there could be a situation in which your case does go that far. If your case goes to trial, we are ready to provide a thorough defense, leaving no stone un-turned. We will do everything we can to ensure that you receive the best trial defense possible. Veteran Defense Attorney, Michael E. Mitchell has over a decade of experience handling serious criminal trials.
If you are charged with a white-collar crime, you should contact us immediately to learn more about potential defense strategies and the services that we could provide to you.
Michael Mitchell

Michael Mitchell is a Fresno attorney who practices in the areas of DUI, personal injury & criminal law. Visit his Google+ profile.