3 Steps to Follow After You Have Been Arrested For DUI in Fresno
Mar 14, 2018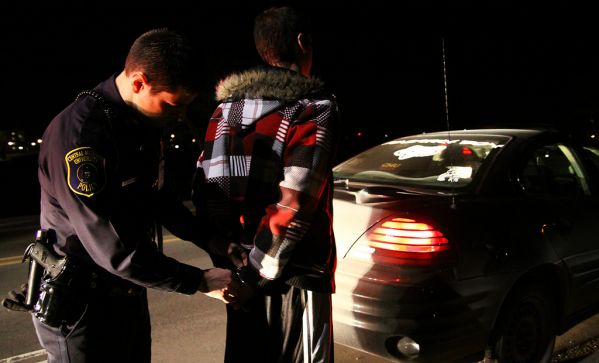 Drunk Driving is one of the most serious offenses and is strongly penalized in Fresno county. But what if you have been falsely accused of drunk driving? DUI cases are subjected to considerable jail time, suspension of driver's license and hefty fines. However, don't panic. If you have been arrested for DUI, there are certain steps you can follow to improve your chances of a successful outcome.
Step 1: Contact DMV immediately
After you have been arrested, call DMV as fast as possible to obtain a Stay & Hearing. You have 10 days to contact DMV or otherwise, you will end up with automatic license suspension within 30 days. Now, don't make a call to the local DMV outlet- rather look for "Driver Safety Office" close to the area of your arrest. The number to call is also listed on the pink form, which is the temporary license/notice of suspension provided by the officer.
Step 2: Ask for a Stay & Hearing
· Stay
When the police officer arrests you, he is most likely to take your driver's license. You will be handed with a temporary license which will be valid for 30 days. Now, the DMV Hearing will be anywhere from 2 to 4 months, usually, post your arrest. This is where the Stay order comes to your rescue. This order will let you drive during the time frame after your temporary 30-day license has expired.
· Hearing
The DMV Hearing will enable you to state your innocence & prevent the Department from suspending the driver's license.
Step 2: Write Down Exactly What Happened
Additionally, you should also prepare a record of your encounter or experience with the cops during arrest. You should do this right after the incident, if possible. Identify key points, strong evidence that can help your case, and witness that may be able to testify on your behalf. Also, identify, any special considerations, such as video captured on a cell phone or via a camera. GPS data that you have on your car and receipts from the bar may also be helpful.
Step 3: Consult a Drunk Driving Defense lawyer
The next step is to select your legal defense to prove your innocence before the DMV and Court Date. You have the choice to:
· Represent yourself
· Utilize a Public Defender
· Hire Fresno Drunk Driving Defense attorney
It's best to hire your own attorney here. DUI laws are perplexing and representing oneself without any prior legal knowledge is not exactly wise. Court-appointed attorneys also have a high case volume and don't have the time to provide individual attention. Oftentimes, they may feel pressured by the high caseload to expedite your case quickly without looking at all the evidence, even though it may not be in your best interest. Even good plea deals, often take time to work out by diligently combing through the evidence on the case. But if you hire your own attorney, he is most likely to work in your favor and hence will assure the best possible defense for you.
Your attorney will study your specific case and build up the best defense to prove your innocence.
If you are arrested for DUI charges, we will help you to construct a strong defense in your favor. Contact us today to find out more.
Michael Mitchell

Michael Mitchell is a Fresno attorney who practices in the areas of DUI, personal injury & criminal law. Visit his Google+ profile.