Fresno White Collar Crime Attorney
Sep 13, 2017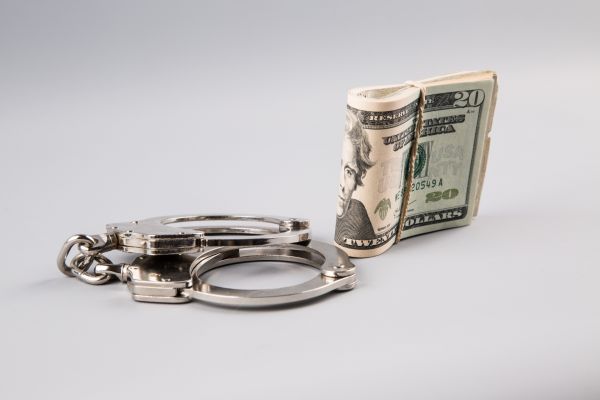 White-collar crime under the Volstead Act was rum-running or selling "bootleg" whiskey. The white-collar criminal in 2017 may be an individual, a small business, or an organized international business. Consumer and securities fraud is as sophisticated as a lending company, an employer, or someone you've always trusted. Penalties for white-collar crime were traditionally weak, a slap on the wrist, for behavior which left consumers or investors damaged or destitute.
Consumer Fraud
If it sounds too good to be true, it probably is. Typically, the salesperson or fraudster is persuasive and will be in another state by next week. Consumer fraud can range from fraudulent business opportunities (e.g. the ability to buy a fake car dealership or manufacturing business for cheap, when it doesn't really exist), fake lottery schemes (you won $10 million, just provide us your account number), to complicated wire fraud conspiracies.
Securities & Investment Fraud
Securities and Investment fraud is one of the most aggressive areas of legislative enforcement. Securities fraud can encompass high-level financial players such as the Ken Lay, Bernie Madoff types, to more lower level activities, such as defrauding investors in a small real estate investment deal. Generally, insider trading, is one of the most common types of securities fraud. This occurs where an individual or business trades securities based upon information that is not available to the public. The government has no tolerance when it comes to these type of activities. These activities are viewed as undermining the public's confidence in our financial institutions and systems. After all, if the system is unfair and benefits only a few underhanded individuals, then people will not feel comfortable investing their money in the system.
Types of Fraud
The United States Securities and Exchange Commission (SEC) knows that, whether you are a first-time or an experienced investor, investment fraud is unnoticed undetectable in many forms. The SEC's types of fraud webpage can help you recognize consumer and investment fraud.
Regulatory Authority
The nonprofit Financial Industry Regulatory Authority (FINRA) is authorized by the United States Congress to enforce compliance with the rules governing 3,800 securities dealers and 635,000 brokers. During 2016, the 635,000 brokers under FINRA's supervision processed 37 billion to 75 billion secure transactions every day. FINRA works hard to ensure every investor that security brokers are compliant with federal laws and regulations.
Contact us at Mitchell Law Group if you're suddenly facing "white-collar" criminal charges as a result of your own actions, as part of a group, or under the auspices of your employer. Even if you only played a minor role in the crime, you should seek legal representation. Your initial consultation is free.
Michael Mitchell

Michael Mitchell is a Fresno attorney who practices in the areas of DUI, personal injury & criminal law. Visit his Google+ profile.